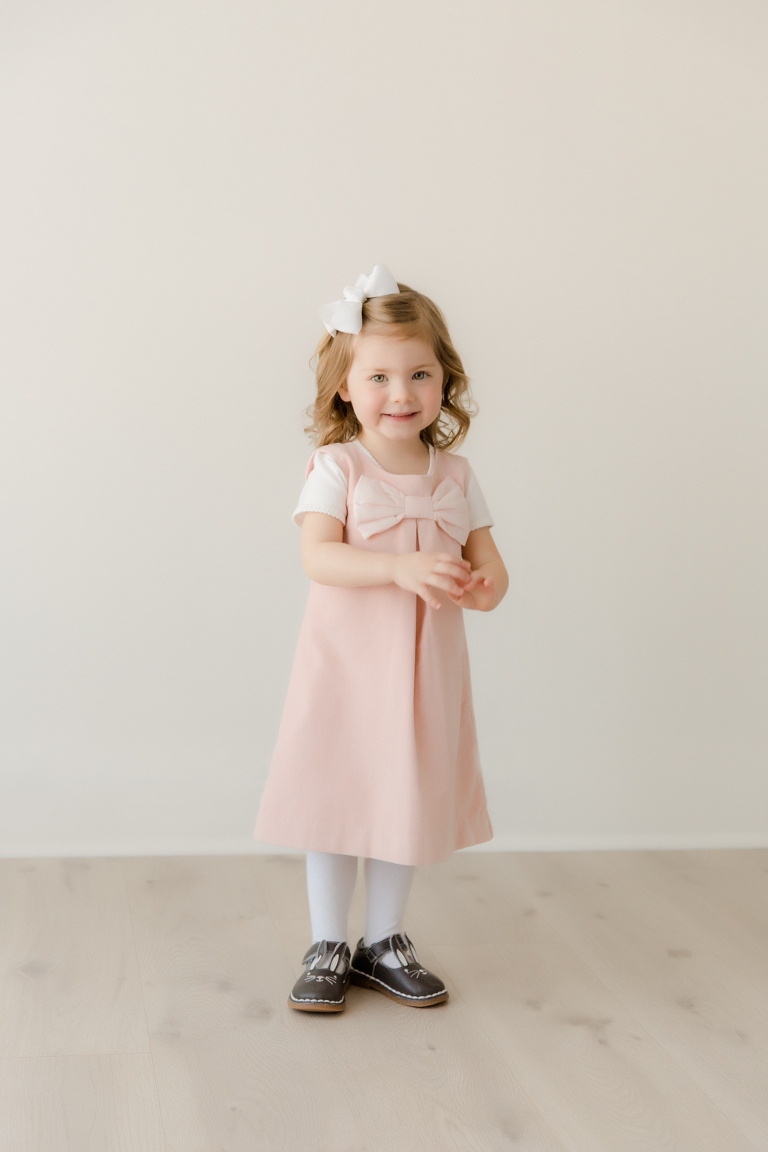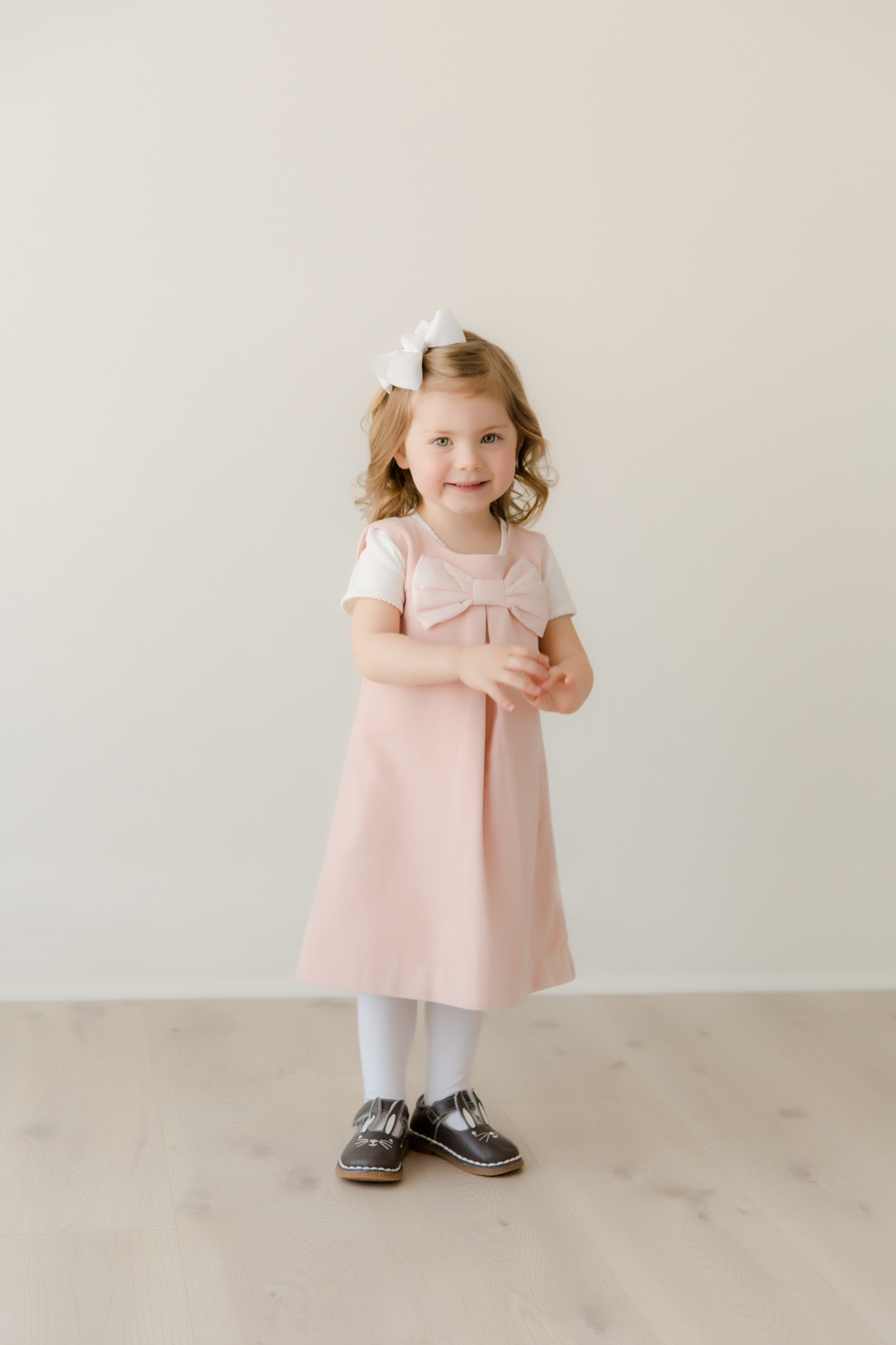 As a Farmington Toddler Studio Photographer I get to work with some of the bubbliest and cutest clients! Piper was no exception to this, and we had so much fun during our time together. Her sweet personality shined through during the entire shoot. Like any other three year old she was busy, joyful, and had a silly sense of humor that helped create some genuine laughs and smiles. I loved being able to capture those moments with her. We played "Where's Piper?" in the curtains and danced to music, allowing me to capture her personality with a variety of expressions.
I'm so glad Piper's mother, Ashley, contacted me to do Piper's three year old milestone session. My work as a Farmington Toddler Studio Photographer always allows me to see the rich interaction between children and parents, and strong bond between Piper and Ashley is obvious. I loved the photos I was able to capture of them playing together on the bed- they are so sweet! Have I mentioned yet how much my new studio is perfect for milestone sessions that also incorporate the family into them as well? It's large and spacious enough to really capture Moms (and Dads!) with their child, and get them in front of the camera as well.
Milestone photography is so wonderful. It gives families the opportunity to capture snippets of their children during different stages of their development. As a Farmington Toddler Studio Photographer I am able to showcase the unique personalities of my clients which parents will treasure for years to come. Piper was so much fun to photograph, and I love using different tricks to get the kids to smile, laugh, and show their true nature. I hope I have the opportunity to photograph Piper in the future- watching the children grow is one of my favorite parts about being a Farmington Toddler Studio Photographer!