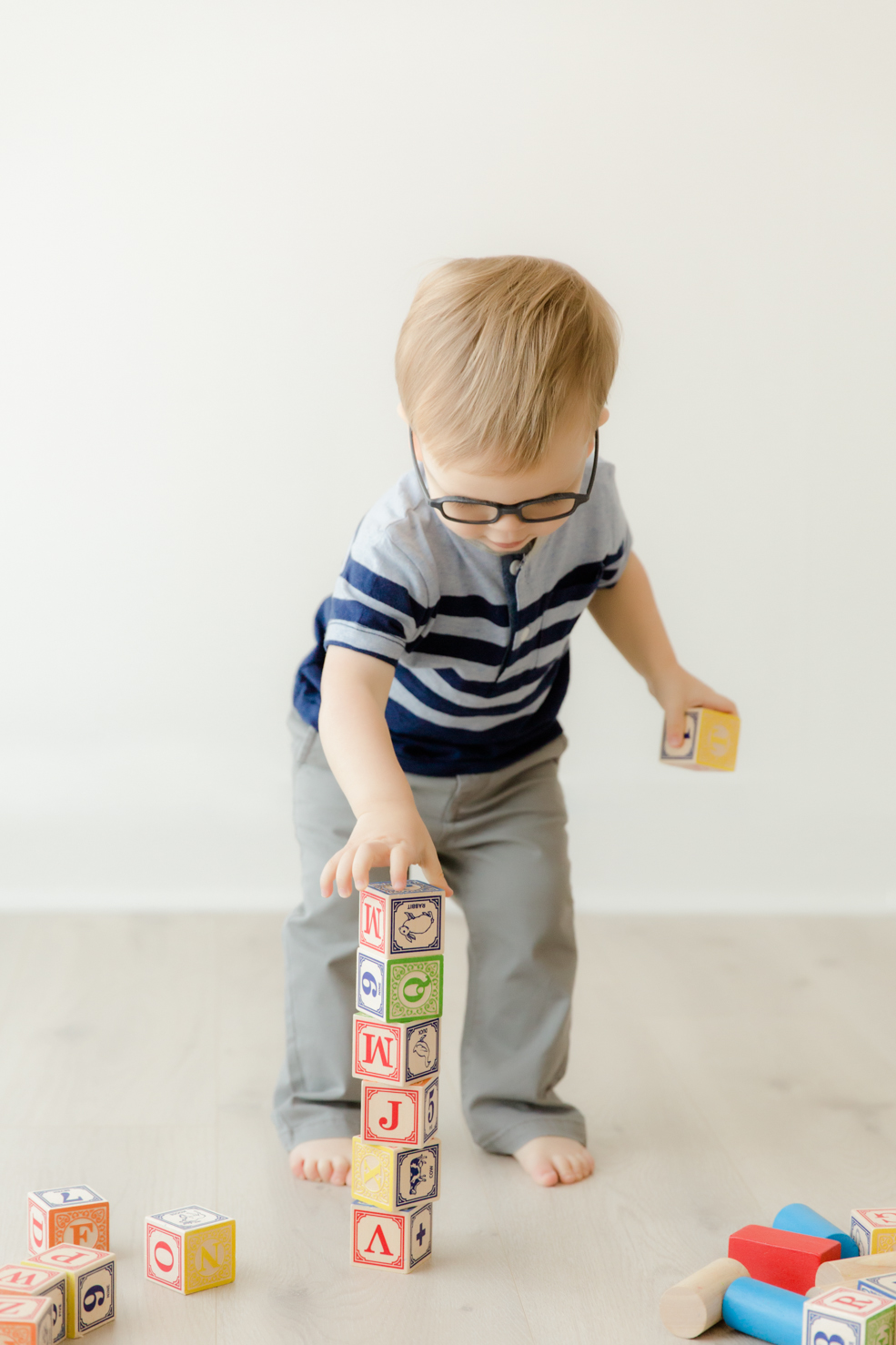 One of the biggest perks of being a Detroit Area Child Photographer is watching my clients as they hit new milestones. I had the pleasure of photographing Caleb and his parents, Andrea and Jason, last Fall. Now, Caleb is two (already!) and I had the opportunity to photograph him and his mother for his two year old milestone session.
As soon as Caleb entered the studio you could tell he felt right at home. He greeted me with that big, sweet smile of his. He started right in playing with blocks and reading some books he brought from home. With that, it was obvious to see the bond that Caleb and his mother share. They spent a good amount of time reading books together and I was so happy to be able to capture that moment for them. You can tell that he really loves having that time with her!
Caleb is such a sweet little boy, and it makes me so happy to continue to watch him grow and capture those moments for his family. As a Detroit Area Child Photographer, I specialize in making sure all the special characteristics of your child are captured in our session together. With Caleb, I was able to photograph his perfect smile, his big personality, his bond with Andrea, and his love of books.
My in-studio sessions are great for kids, too. It gives us a special area for kids to play and interact with me, making them feel safe to show all parts of the personality. I loved being able to capture Caleb with and without his glasses, which is a big part of his life and something that his parents will want to remember as he gets older. My time as a Detroit Area Child Photographer allows me to bring about those special yet seemingly small things into a photograph to keep as memories for years to come.
If you are interested in having your child's special milestone captured and you're in the Metro-Detroit or Farmington Area, please contact me for more information today!