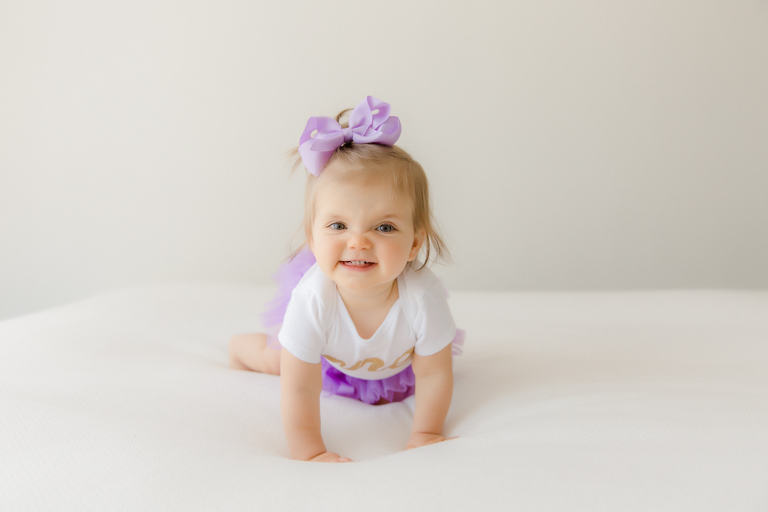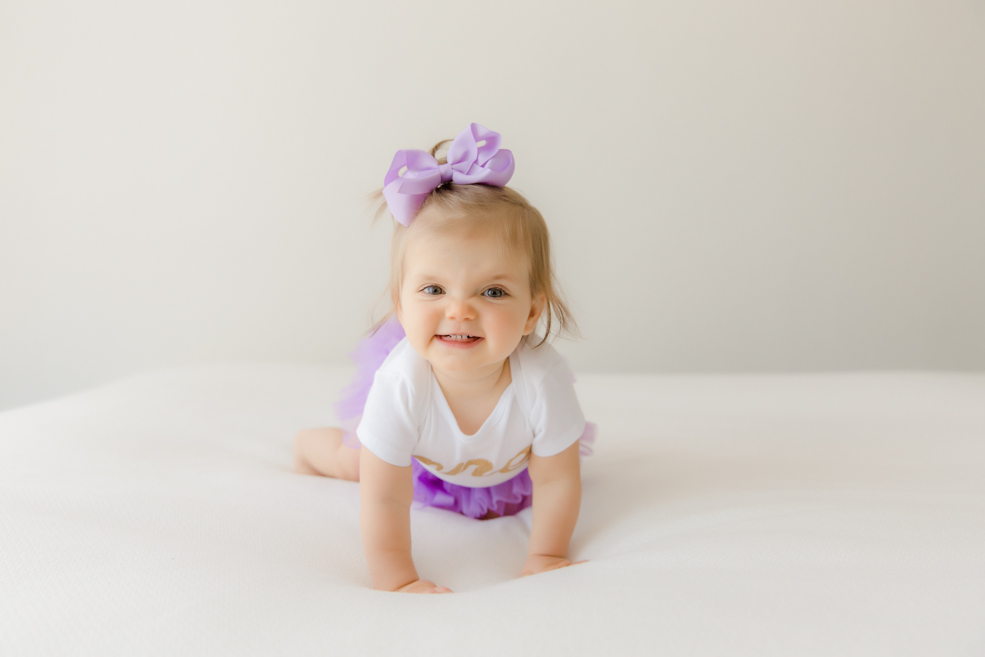 One of my favorite parts about being a family lifestyle photographer is being able to watch my clients and their littlest babes grow. My Farmington Studio Milestone Photography business gives me the opportunity to do just that! I recently had the opportunity to work with a family I have been photographing since this little girl was a newborn- and now she's a busy one year old! Julia and her parents will always brighten my studio, and it was so much fun to see how much Julia has changed over the past year.
My Farmington studio milestone photography business allows me the unique chance to capture the once expressive newborn faces that have now turned into busy-bodied toddlers bursting with personality. Often times those same expressions I saw in the newborn shoot are still there as the children grow older, and that is amazing to see! Julia's big bright eyes that were so apparent in her newborn shoot were shining through once again during her one year old session, and I loved it! Her new found toddler personality was obvious though, too. She gave some pretty darling silly expressions that one year olds love to do!
One of my favorite parts of being a Farmington studio milestone photographer isn't centered around the little squishes- it's the parents! Julia's mom and dad- Gerta and Jim- were brand new parents during Julia's newborn shoot. They have savored every new stage with Julia and it is obvious how much their love for her has grown over the past year.
Farmington Milestone Studio Photography shoots are one of my favorite parts of my photography business. I love watching families and their the little ones grow over time, and I love being able to catch up with the families during the shoots. I have so much fun with recurrent clients and it means a lot to me that they continue to come back. I can't wait to watch Julia continue to grow!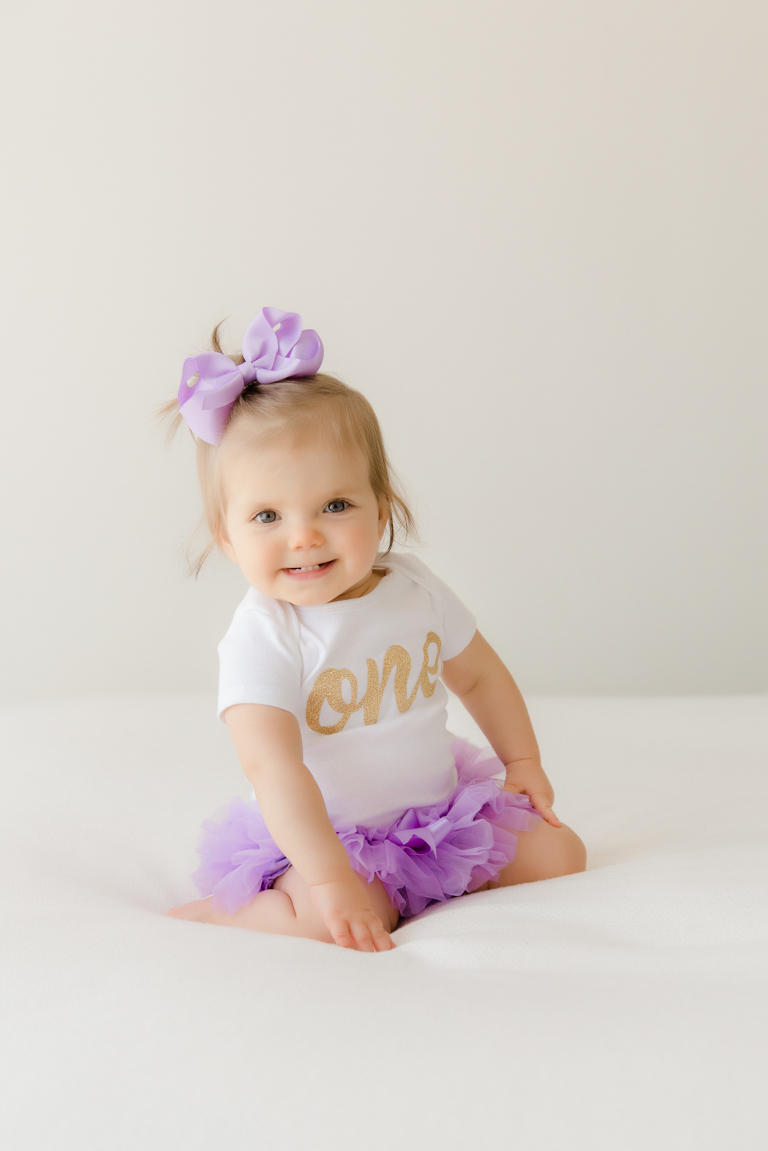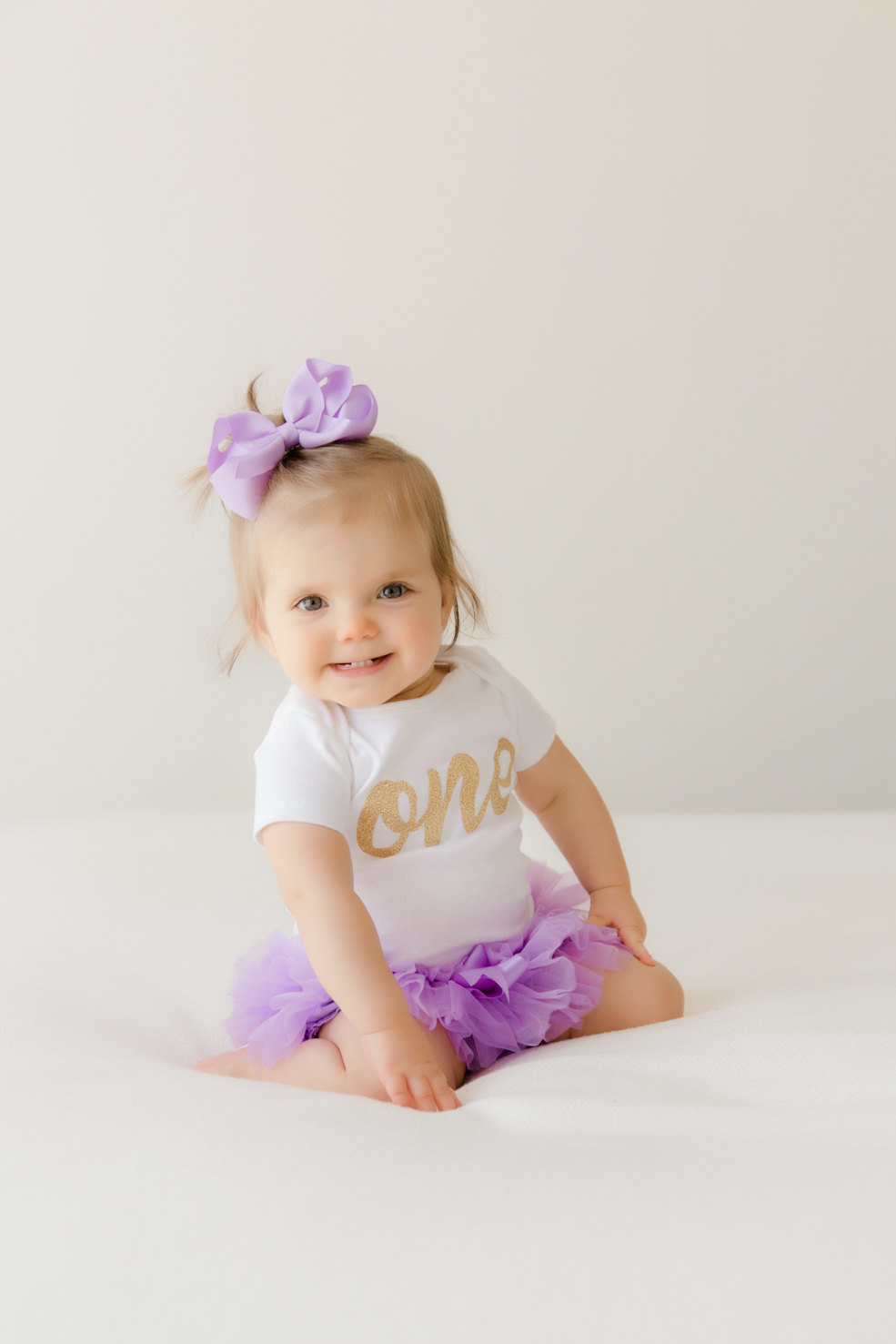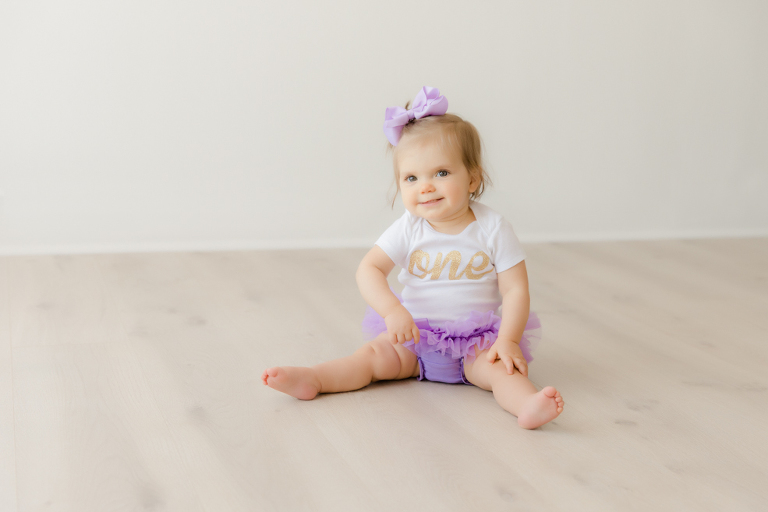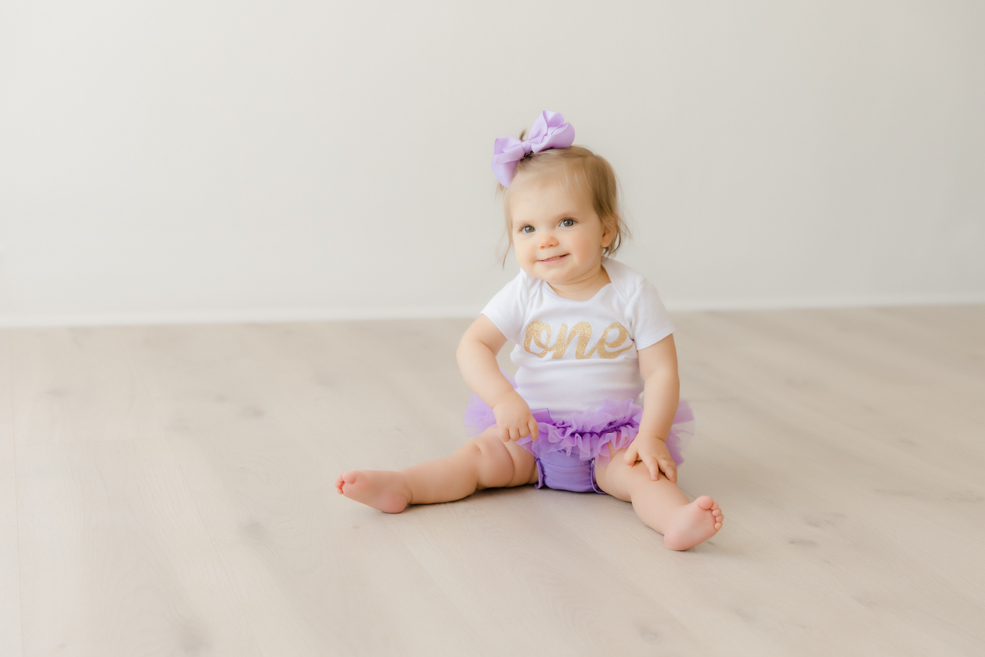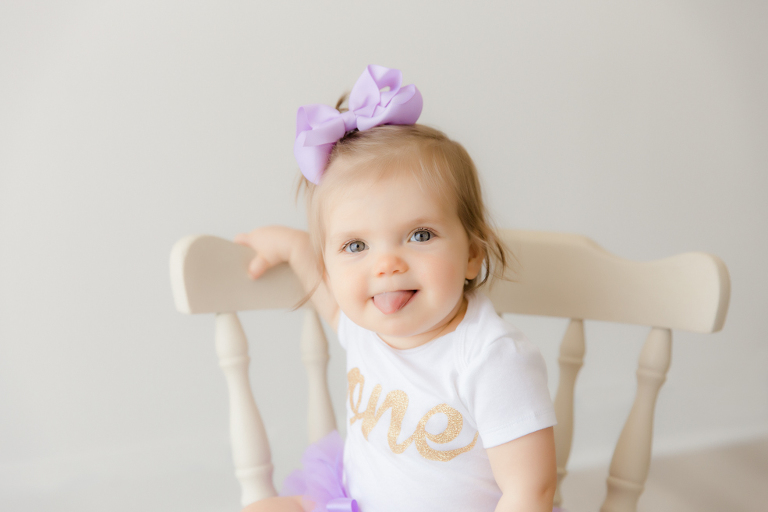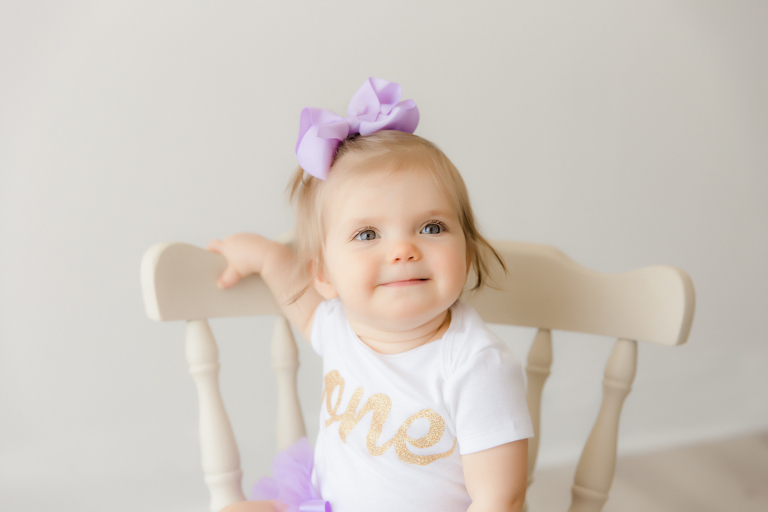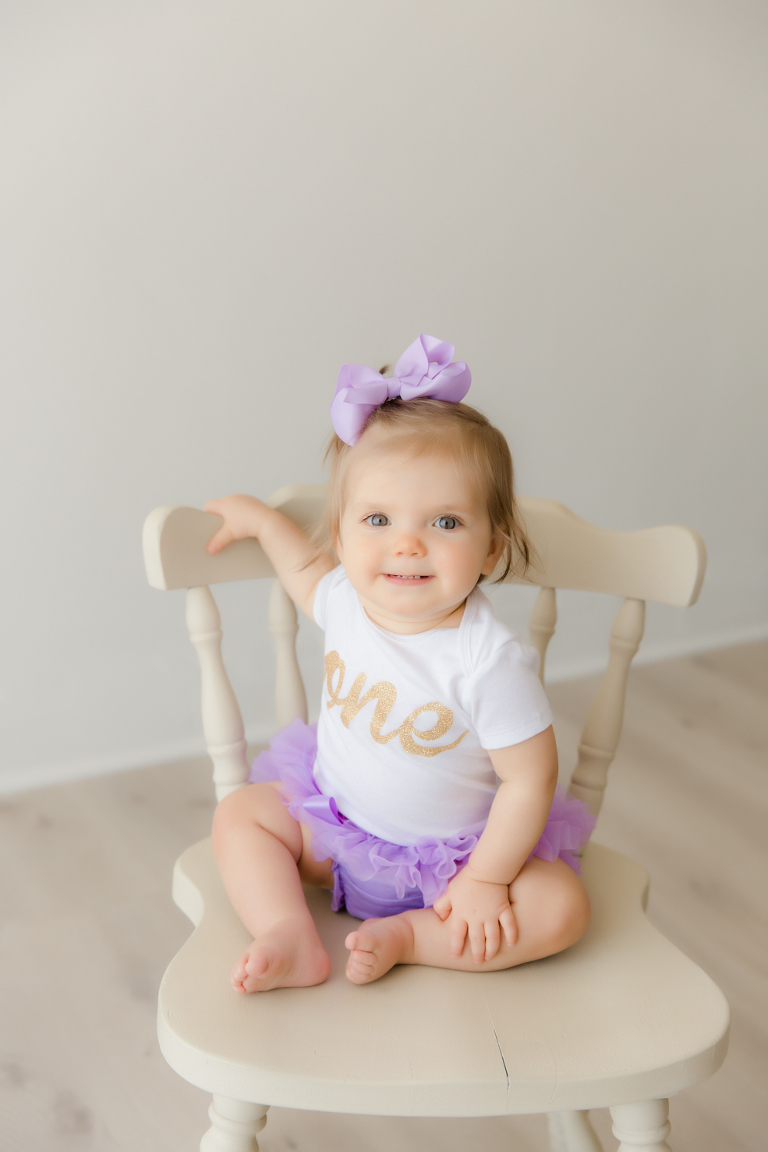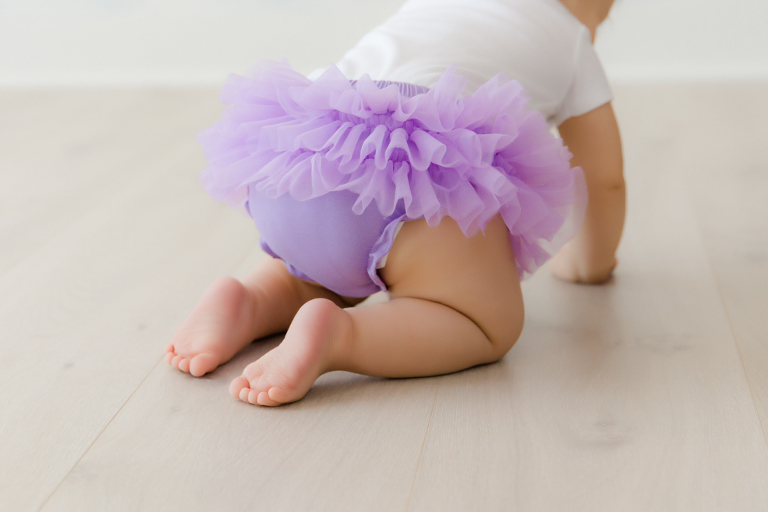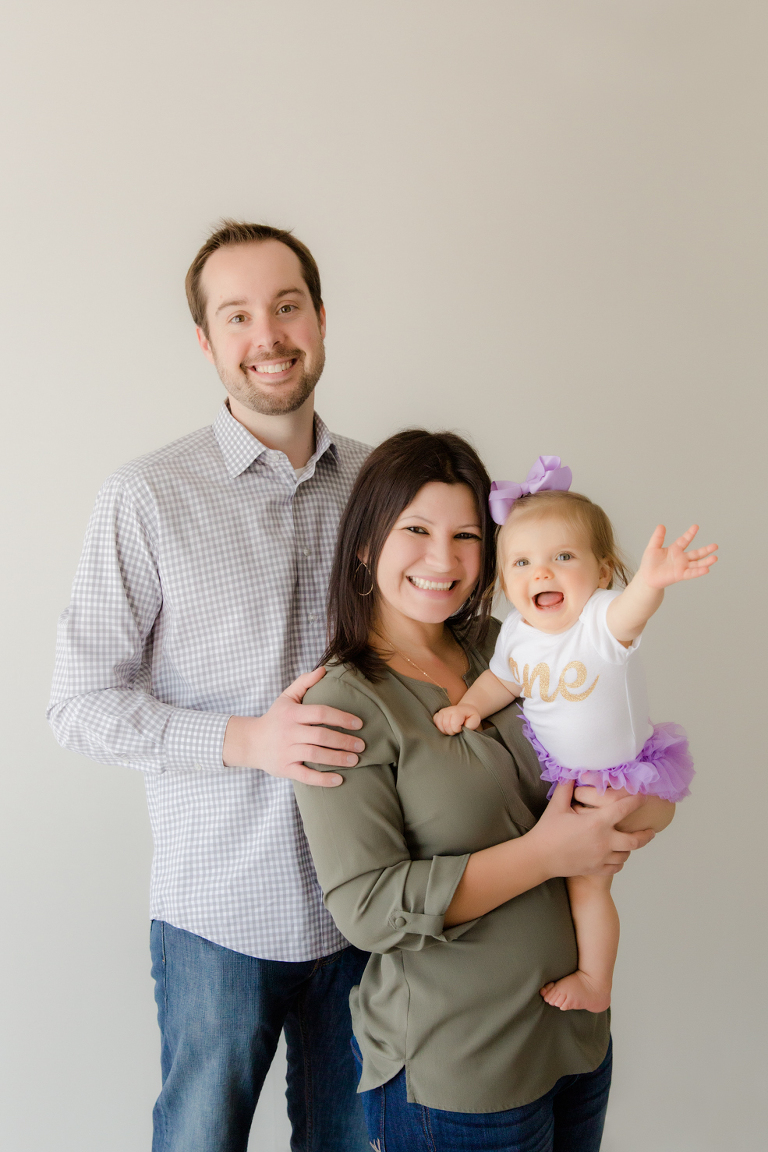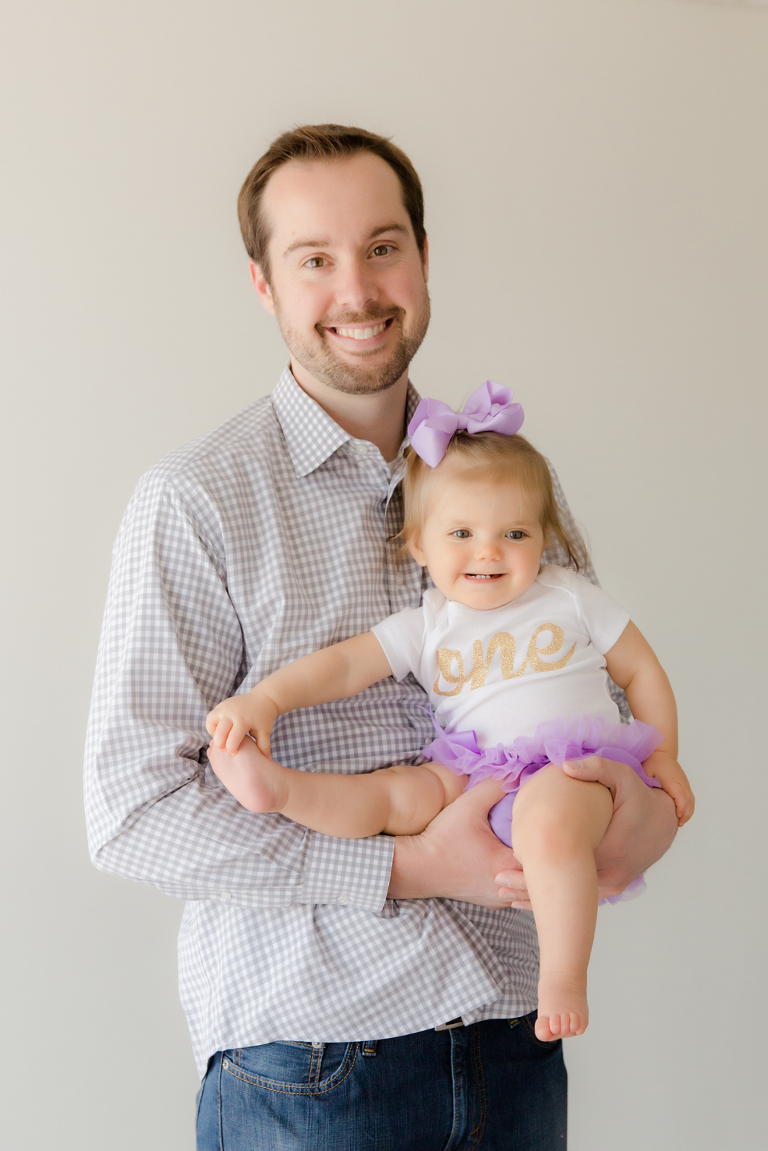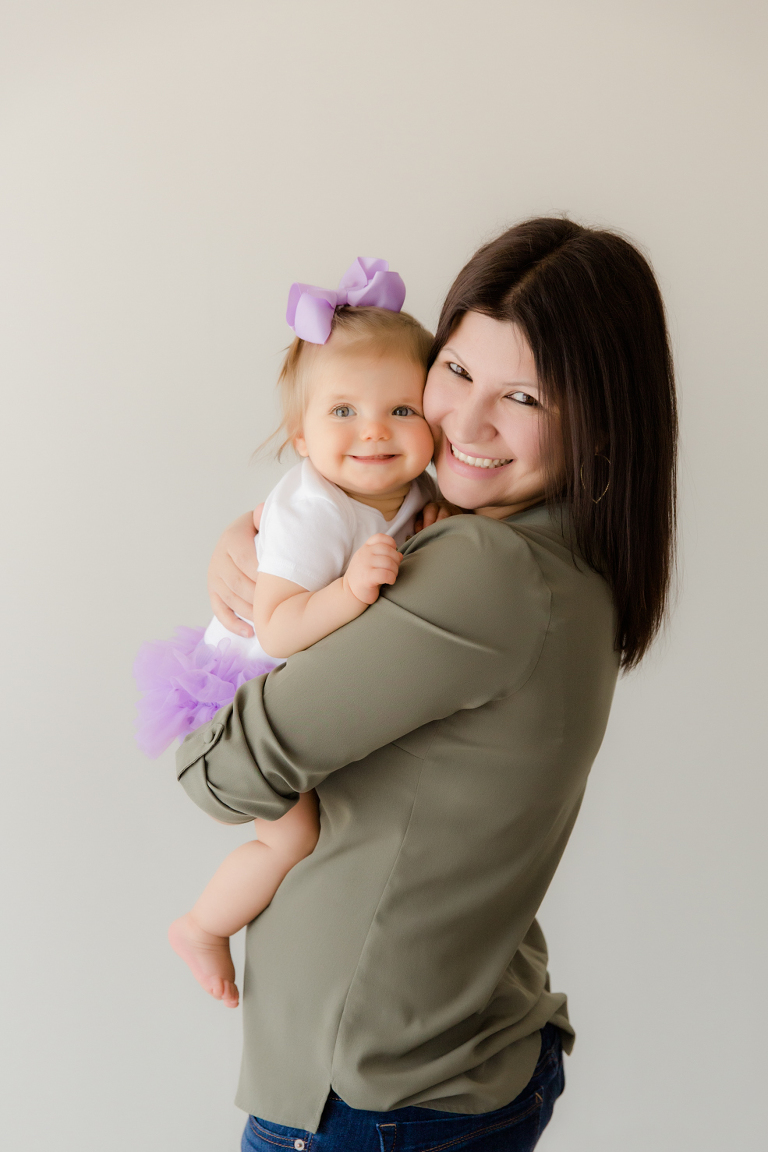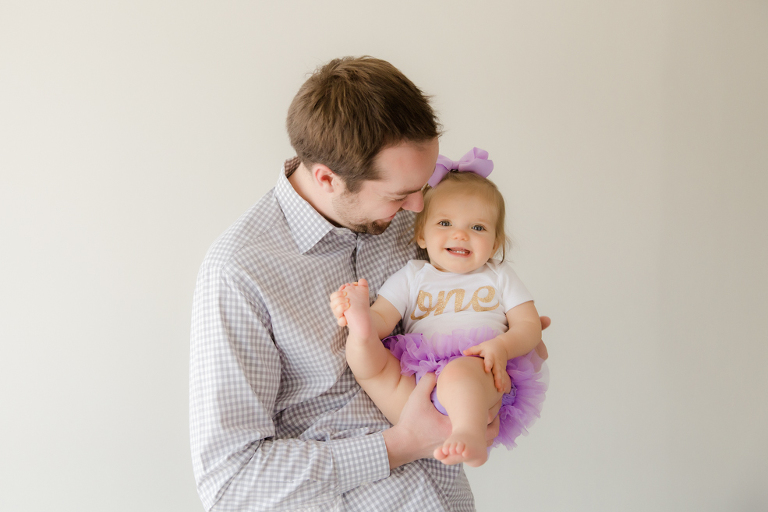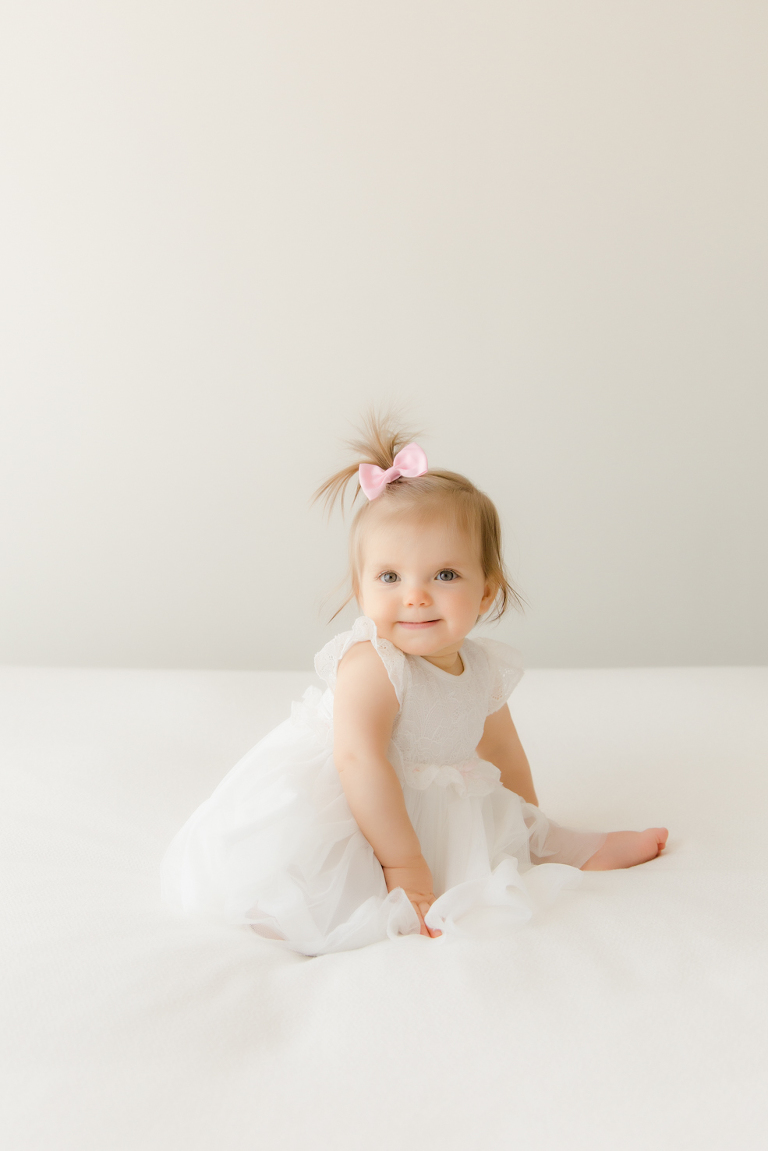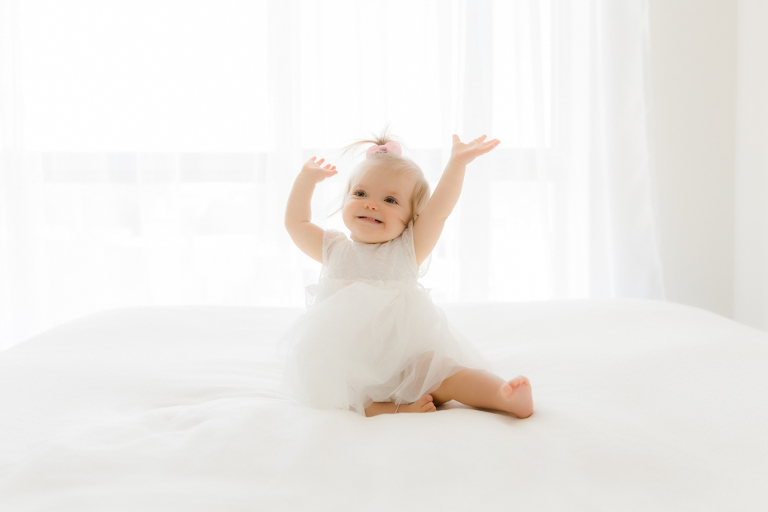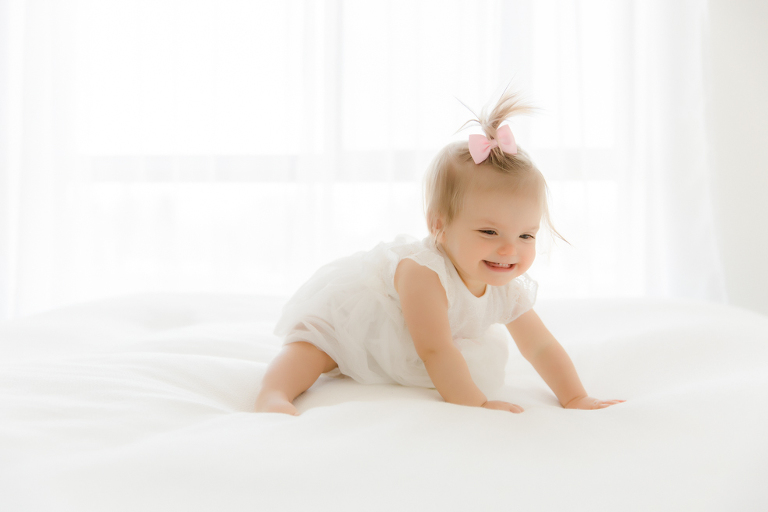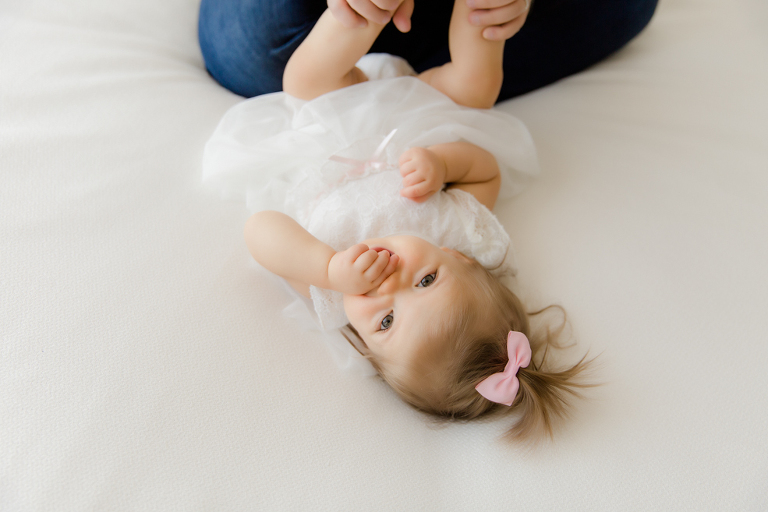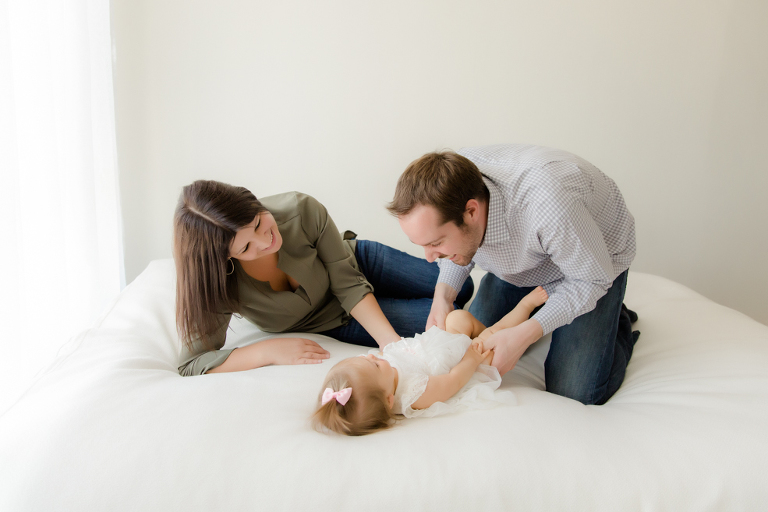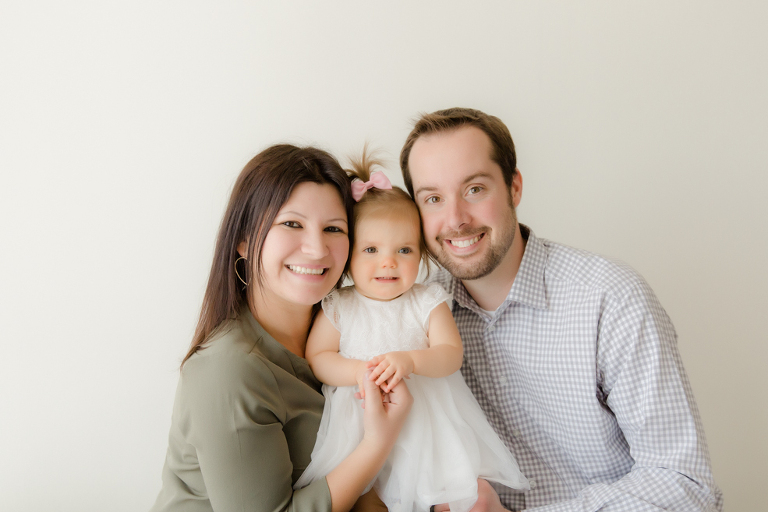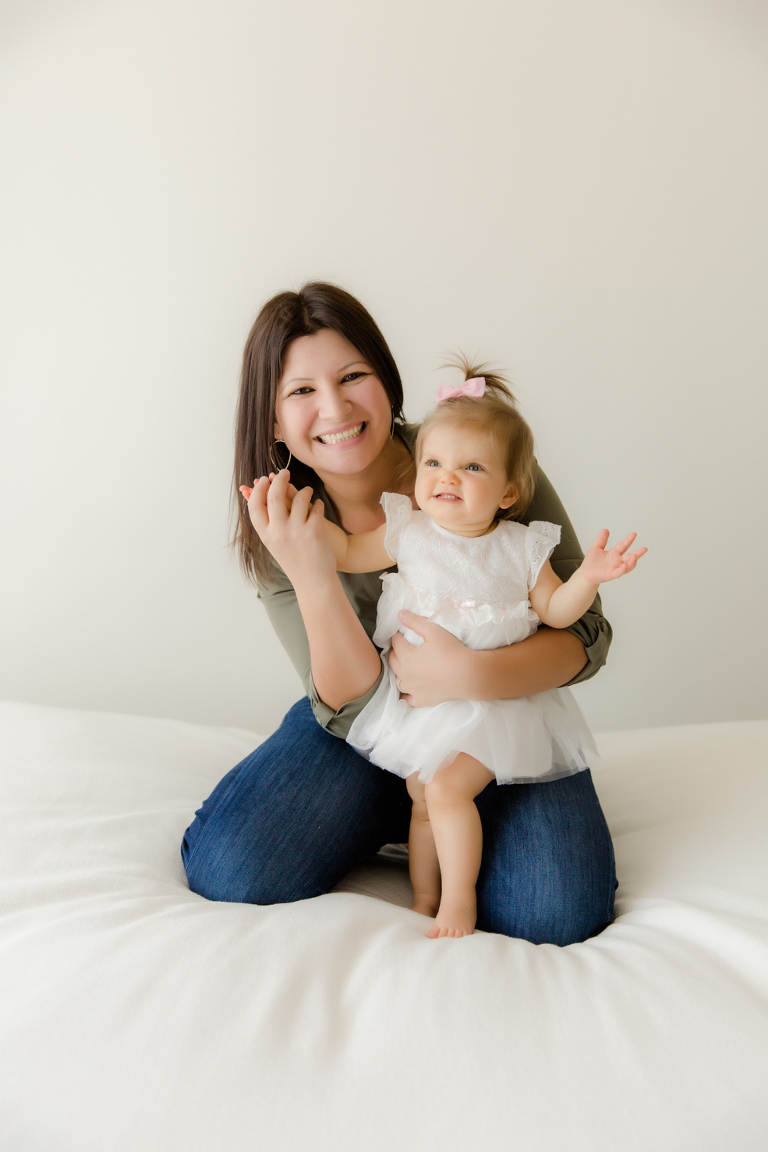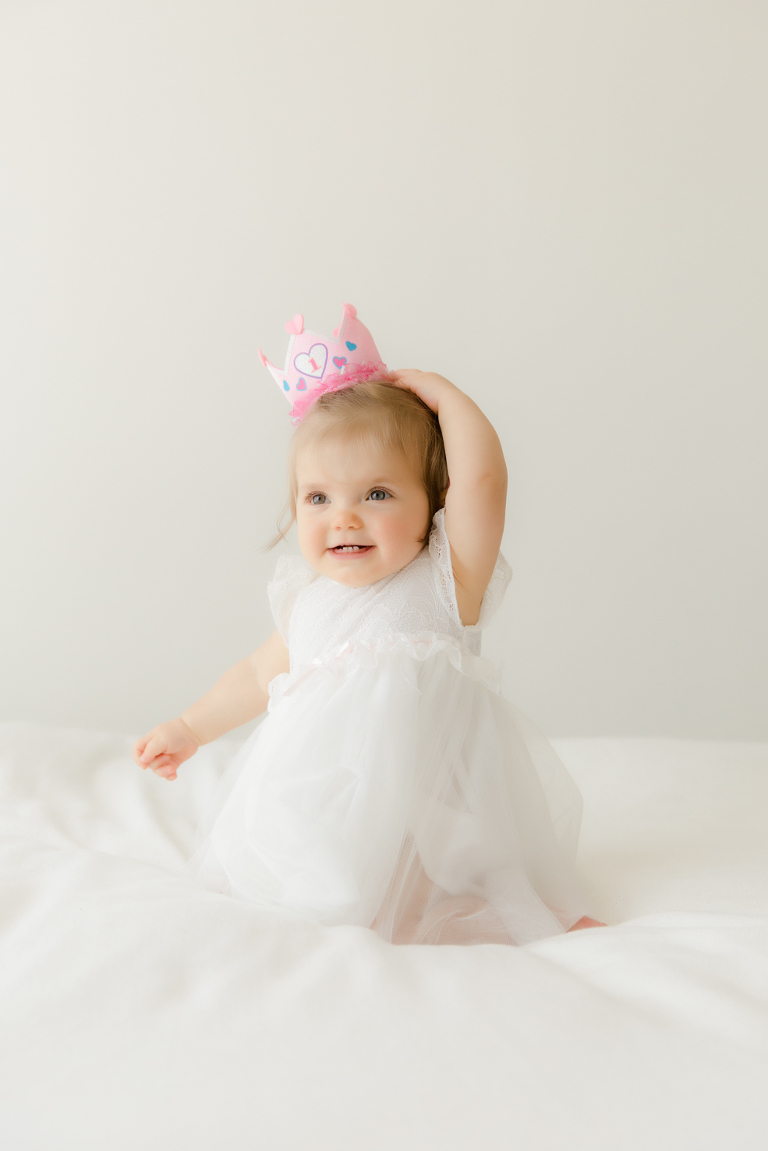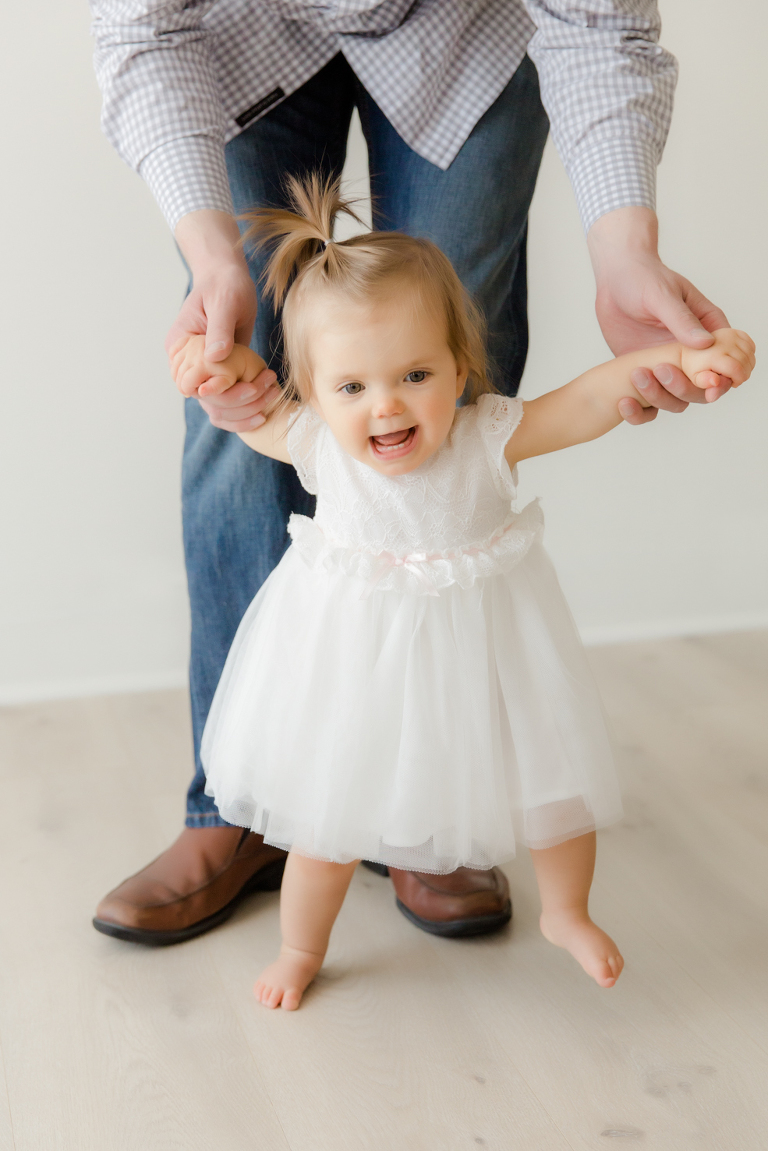 Do you have a baby? Make sure to check out this blog post on Baby Studio Sessions with Kerry Black Photography!